God's Bible Truth
Revealed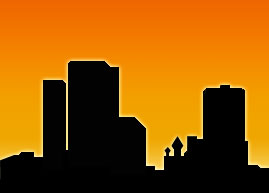 Links
Menu Options

Clock Calendar
Words of wisdom
For the one who stores treasures on Earth, death is loss, but for the one who stores treasures in Heaven, death becomes gain.
Other Related Sites
John 8:32 And you shall know the truth, and the truth shall make you free.
If you are searching for good information and absolute Bible truth then the above web sites are highly recommended. The thumbnails below give excellent Bible Truth also on individual topics.
Evangelism Story
God Promised "I have chosen you. . . . So do not fear, for I am with you; do not be dismayed, for I am your God. I will strengthen you and help you" (Isaiah 41:9, 10, NIV).
Wilma was too busy to talk to me the first time I visited her. It took four more calls to get to canvass her the full set. As I was going through the Bible Reference Library, she said, "I am so happy you called back. These books will help me get to know the characters and people in the Bible and will help me as a new Christian." She then bought the full Family Heritage Library, 64 volume set.
There was also Linda. As I was canvassing the full Heritage Library and moving from the health part to the spiritual part, she said, "I am not a believer myself, but I would like my boys [she had four sons] to have the choice to make up their own minds about God." So she ordered the lot.
There was Cheryl, who remembered the man who called on her mother when she was a child and had prayer with the family. She told me of two other occasions when she had bought books for her own family. On one of those occasions the literature evangelist lady had prayer when she had trouble with her pregnancy. She said, "Prayer works." She indicated to me that she would like me to pray for her family.
When I called back to show her the 17 volume set that included the Bible Reference Library, she already had all the other books we sell. She told me she had lost a form that she needed that day. However, after she placed her order I asked if she wanted to pray for the lost form and her family. After our prayer she reached over and found the lost form hidden under some papers.
Brothers and sisters, the Lord will go with us and bless us because He has promised. - Wayne Hunter, Southern Area